I'll jump right to the point here. Make sure your team is careful with what they click. Things aren't always what they seem – crooks will use world events to trick unsuspecting users into giving away their passwords, opening attachments they shouldn't, and to run viruses. Being able to quickly recognize telltale signs (red flags) is critical.
Over the last few weeks, multiple examples have been spotted of hackers sending phishing emails that appear to be from (or about) the WHO (the World Health Organization) or CDC (Centers for Disease Control) and the Covid-19 Coronavirus. Here are some screenshot examples of those. Scroll down for further info. Typically what happens is they want you to click a link to get some document, but then actually send you to what appears to be an Office 365 or Gmail login page. It's a trap – they just want to get your email address and password!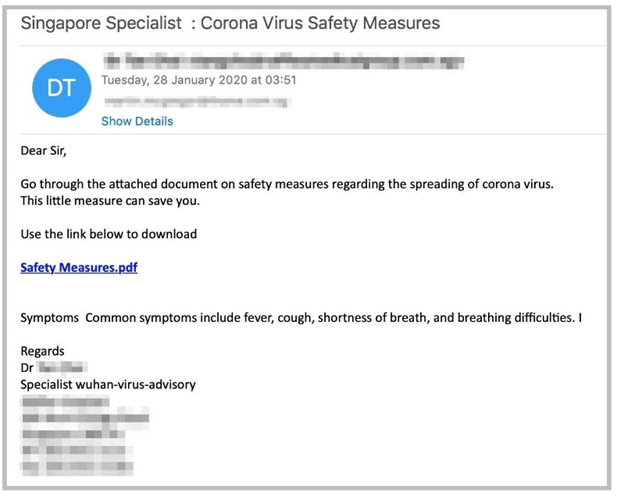 Tips for you and your team
Watch links closely (hover over any links to see the actual URL). Check email addresses very carefully.
Think – would this organization actually have emailed you?
Rely on reputable news sources.
Ask us about Cybersecurity Awareness Training! We can deliver this in an easy online format, with tools to help you ensure everyone actually completes the training.
News articles for more details
Forbes: Coronavirus Scam Alert: Watch Out For These Risky COVID-19 Websites And Emails