Expert Managed IT Services in Chilliwack, BC
Fed up with tech issues hurting your business?
Dealing with downtime, security worries, and limited IT help?
Regain peace of mind. 
Managed IT services ensure smooth operations, strong security, and expert support.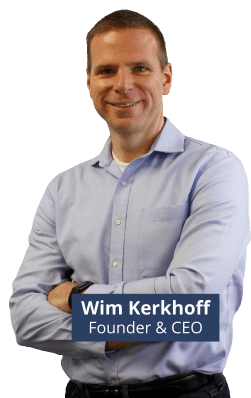 We Fix Your IT Headaches, You Focus on Your Business
At Kerkhoff Technologies, we understand the challenges businesses face when it comes to managing their IT infrastructure. That's why we offer a comprehensive managed IT service solution designed to address all your needs. Say goodbye to the stress of managing your IT systems and let us take care of it for you..
'We take time to educate you on the choices you make'
"As someone who has worked with Kerkhoff Technologies on various projects, I can confidently say that they are a cut above the rest. They don't just deliver great solutions, but they also take the time to educate you on the choices you have in resolving your company's problems. Whether it's a minor or a major issue, they are always quick to respond and provide clear and patient explanations of their solutions."
Mark Van Beekum | IT Manager | KMS Tools
From Concept to Completion: Here's what we do
Our dedicated service desk is at your disposal to handle any IT issues promptly and efficiently. No more worrying about who to call or waiting for solutions.
With over 20 years of experience in the IT sector, our team of technicians and experts bring the knowledge and expertise needed to solve your IT problems and maintain your systems effectively.
Monitoring and Management
We proactively monitor and manage your servers and devices to ensure optimal performance and minimize downtime.
Our comprehensive cybersecurity measures protect your business from evolving threats, keeping your data and systems secure.
Equipment Maintenance and Monitoring
We handle the maintenance and monitoring of your IT equipment, so you can focus on your core business without disruptions.
Leverage the power of the cloud with our reliable and scalable cloud solutions, enabling seamless access to your data and applications from anywhere.
Reduced Costs and Downtime
By outsourcing your IT services to us, you'll save money compared to maintaining an in-house IT department. Our proactive approach minimizes downtime, ensuring your business runs smoothly.
Our vCIO (virtual Chief Information Officer) will work closely with you to develop technology roadmaps aligned with your business goals. We ensure your IT investments have a positive impact on your growth.
By choosing Kerkhoff Technologies for your Managed IT Services, you can expect:
We provide reliable IT solutions and support, ensuring your systems are always up and running when you need them.
With over 20 years of experience in IT, our team are committed to client success.
Our proactive monitoring and maintenance keep your systems running smoothly, minimizing costly downtime.
Our cost-effective subscription model provides maximum transparency, allowing you to better manage your IT budget.
We empower your team with the necessary skills to work efficiently and confidently with your IT systems.
Our cybersecurity measures and risk management strategies ensure your business is protected from threats.
With our reliable IT support, your employees can focus on their core tasks, boosting overall productivity.
Ready to Experience Hassle-Free IT?
Start your journey towards efficient and stress-free IT management today. Book a discovery call with our experts to discuss your specific needs and challenges.
Tell us more about your business on a discovery call.
We'll discuss team structure and approach, success criteria, timescale, budget, and required skill sets to see how we can help.
Once we've agreed on milestones, we'll immediately get to work. We'll track progress, report updates, and continuously adapt to your needs.
Do You Need a New IT Support Partner?
Is your business reliant on technology? Don't wait for a technical issue to occur before finding a great IT support partner.  
Download our free guide to choose the right one for you.