Kerkhoff Technologies offers a range of comprehensive solutions to help businesses of all sizes to achieve their goals. Our team of experienced professionals understands the importance of technology in today's fast-paced world and is committed to providing top-notch services that are tailored to your specific needs.
Discover our network solutions for optimized performance, reliability, and security, including tailored design, implementation, monitoring, and management services. 
Safeguard your business with our comprehensive network security and support services, protecting sensitive information from cyber threats.
Maximize server performance and operational efficiency with our comprehensive server support services, ensuring your business runs smoothly.
Experience reliable helpdesk support services for prompt resolution of technical issues, ensuring seamless operations for your business.
Get expert Linux support for your systems and applications through our sister company, Crafty Penguins, and discover how we can optimize your Linux technology.
Comprehensive IT Solutions for your business
Technology plays a critical role in the success of any business. From managing data to communicating with customers, businesses rely on technology to operate efficiently and effectively. Our IT services can help businesses meet these demands and achieve their goals.
By using our services, businesses can:
Improve their productivity and efficiency
Enhance their cybersecurity and protect their sensitive information
Reduce their downtime and increase their uptime
Stay up to date with the latest technology trends and solutions
Focus on their core business operations
Kerkhoff Technologies understands that every business has unique IT needs, which is why they offer customized solutions tailored to your specific requirements. Our team of experts will work with you to design and implement a range of IT solutions that meet your specific needs and objectives, as well as help to maintain your system.
With us, you are free to develop and grow your business.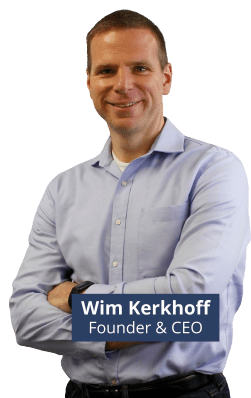 " With Kerkhoff Technologies, we have someone we can trust to give us sound advice."
Sharron Young, Managing Director, Skawahlook 
Keep your business running
Start your journey to success!
Do You Need a New IT Support Partner?
Is your business reliant on technology? Don't wait for a technical issue to occur before finding a great IT support partner.  
Download our free guide to choose the right one for you.