Welcome to The Tech Insider, your ultimate source for all things tech!
Are you a tech enthusiast eager to stay up to date with the latest industry news, cutting-edge gadgets, and cybersecurity insights?
Look no further. We're here to provide you with a monthly dose of captivating and informative content straight to your inbox.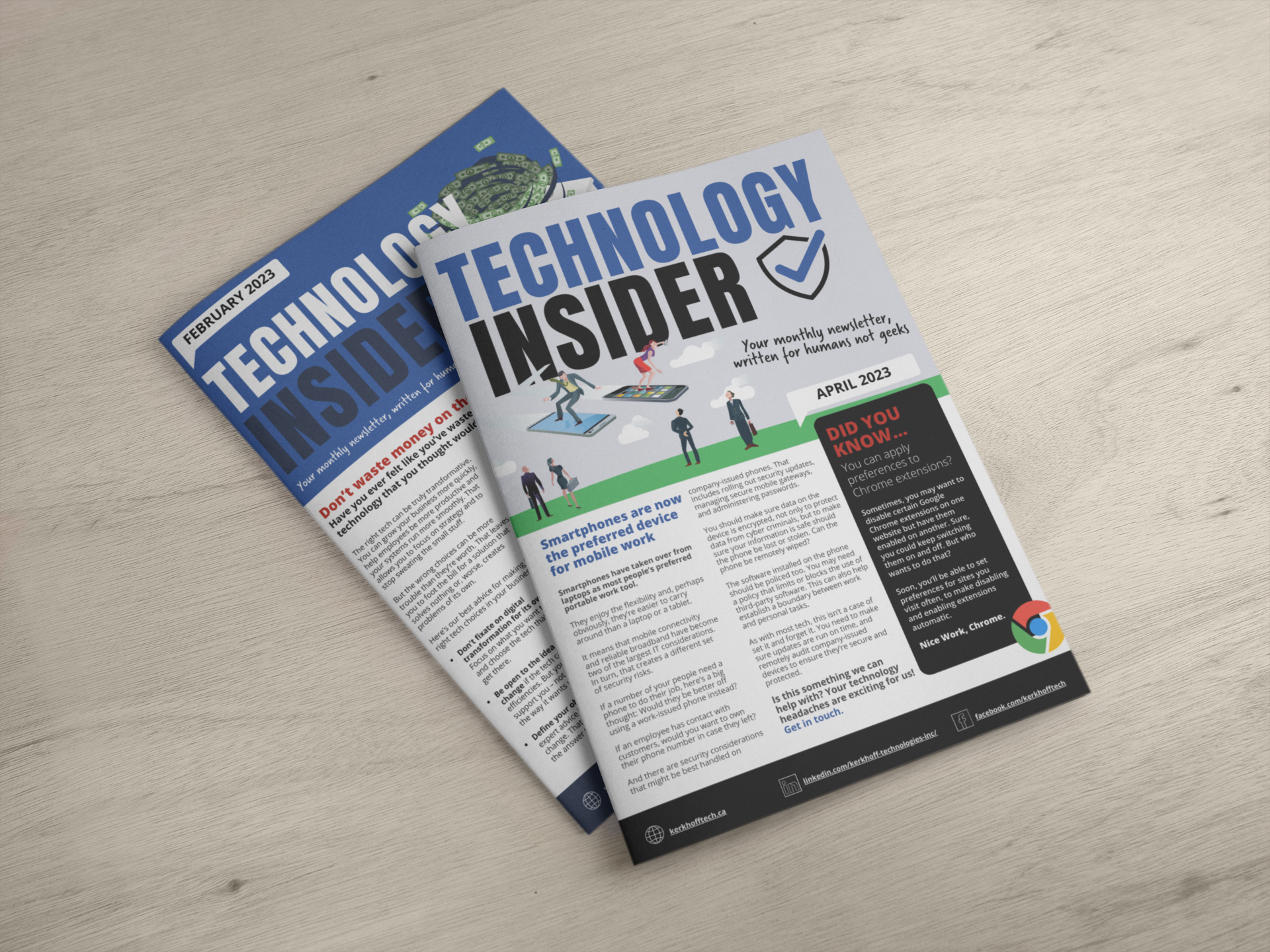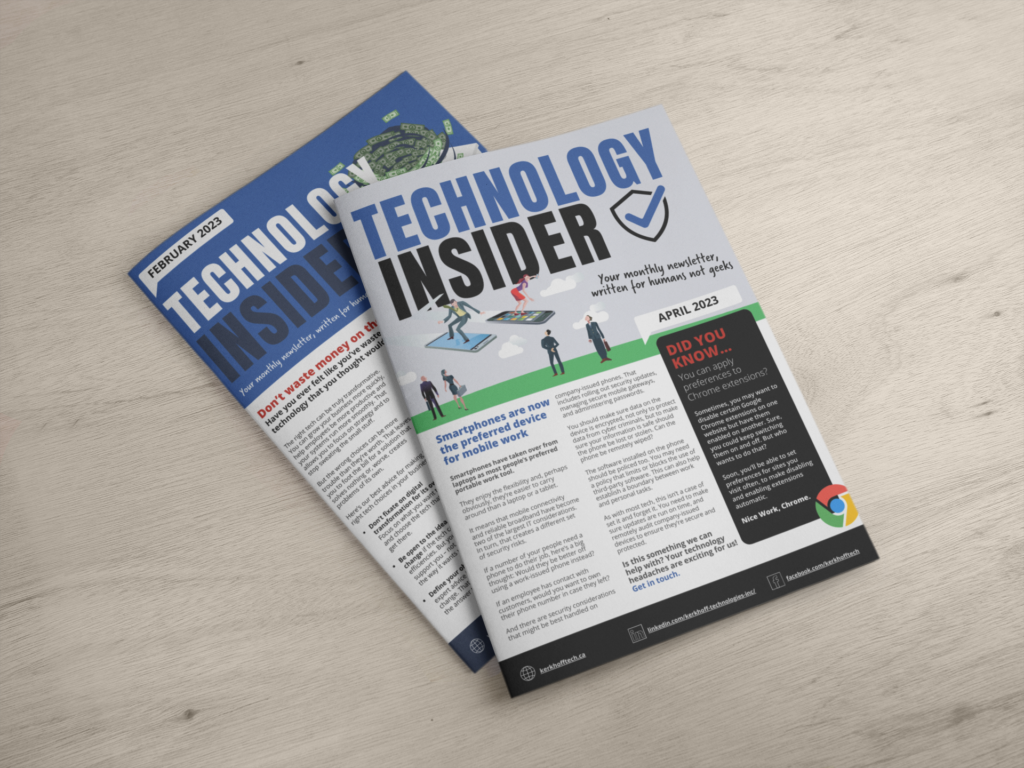 Subscribe to our newsletter and you'll gain exclusive access to our carefully curated content, delivered conveniently to your inbox once a month. Whether you're a seasoned tech professional, a budding entrepreneur, or simply someone who enjoys staying in the loop, our newsletter offers something for everyone.
Ready to take your business's IT infrastructure to the next level? Book a discovery call with our expert team today and unlock the full potential of technology for your organization.
Don't miss out on this opportunity to streamline your operations, enhance cybersecurity, and boost productivity.
Let us guide you on the path to digital transformation.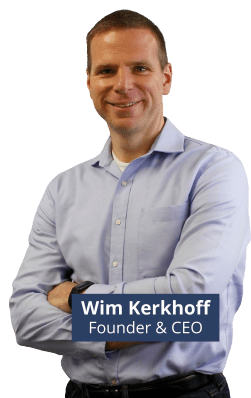 Do You Need a New IT Support Partner?
Is your business reliant on technology? Don't wait for a technical issue to occur before finding a great IT support partner.  
Download our free guide to choose the right one for you.